"The Girls" at Black Spot

BLACK SPOT'S HIGH MOUNTAIN ASPEN


Black Spot's High Mountain Aspen
is the matriarch of our family here at Black Spot Akitas.  Aspen and our male, Bo, have had some puppies in the past and they were fantastic!  Aspen has also had puppies out of our male, Drago, and we are starting to receive wonderful feedback on those puppies as well.

Aspen is a BIG GIRL!  She weighed 95lbs. at 7 1/2 months of age!  She is at 116 lbs. now!  Aspen is broad and thick and very playful.  She is eager to please and quick to learn and very non-aggressive.

Aspen comes from
Big Bear's The Mighty Kodiak Jr.
, and goes back to
CH Big Bear's From the Darq Side
on her mother's side.  She is the biggest female we have ever had!

If you are interested in one of her puppies from her next litter, feel free to contact us by e-mail, text, or phone call.
Aspen's first litter from Bo 2015: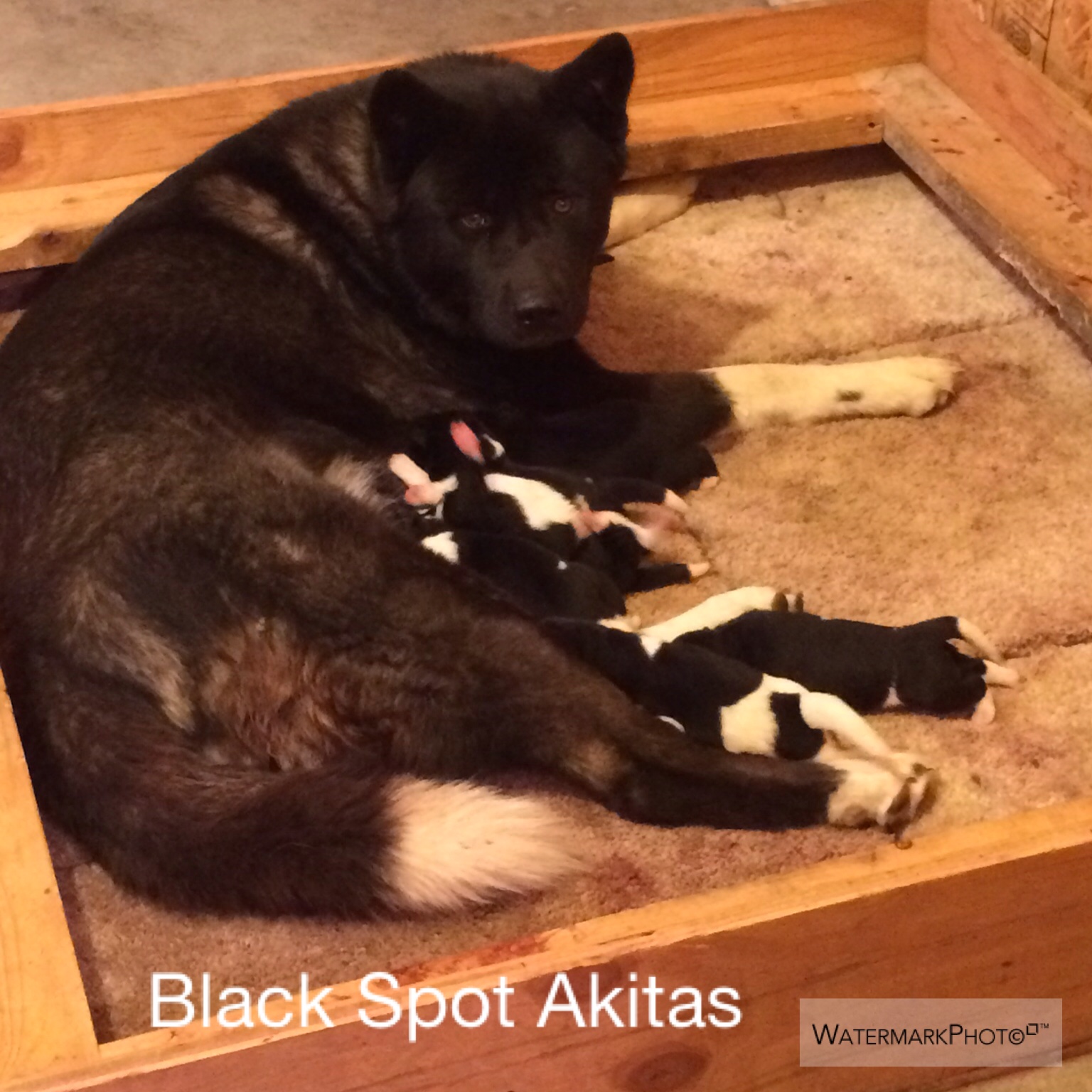 RISING STARS AT BLACK SPOT!...

BLACK SPOT'S PRINCESS ISADORA (Izzy)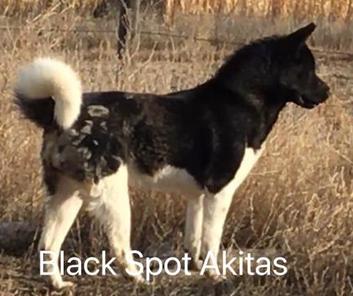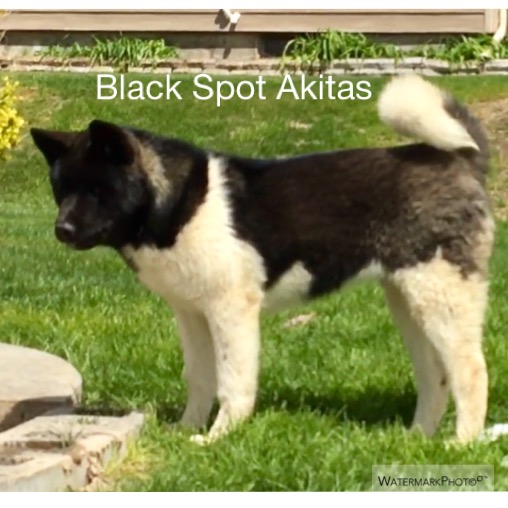 Izzy is a big, beautiful female that we have kept back out of our male, BLACK SPOT'S KING BOAZ and our female, BLACK SPOT'S HIGH MOUNTAIN ASPEN.  She has the most lovable disposition and great bone!  Her mother weighs in at over 116 lbs, and we expect Izzy to have similar proportions, with nice length and  thickness.  The pictures above were taken when Izzy was 6 months old. We have been so impressed with these puppies out of Bo and Aspen that we feel Izzy will make a nice addition to our family.  We have plans of breeding her to Drago when the time is right.